Life has been busy down at the BunnyBoi Ranch. Almost everything I need to start back up the lube line is in stock, just waiting on the bottle caps. Once they come in I'll be able to crank out 3 gallons of lube. Expect to see Bunnyboi, OtterBoi, and Dragonboi Drool Lubes on sale starting next week.
In other updates…I got Thor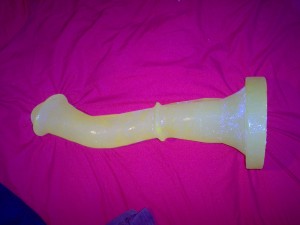 No, This toy will never see any actual use, but it will sure be the butt end of many of my jokes : P I have 3 ideas about where to store it.
Inside a "In case of emergency brake glass" box
Shotgun/sword Rack
Standing on a table with a lap shade over the head
If you have any more ideas on good storage for this big guy, let me know.